Admired as a beautiful tourist destination in North India, Amritsar – the 2nd largest urban area of Punjab is a fascinating destination for people who want to experience the rich history and culture of the country. It is a spiritual center of the Sikh religion and has a wide range of attractions that enable you to learn more about the bygone era.
You can explore its age-old edifices to admire the mesmerizing architecture, head to the religious sites to bow your head in faith, spend some time at recreational parks to create memories with your loved ones or enjoy an unforgettable retail therapy experience at the bustling shopping markets. The choice is yours!
Foodies will also delight in Amritsar as the city is famous for its mouth-watering cuisine, especially street food. Some of the most popular dishes include Amritsari kulcha, tandoori chicken, chole bhature, and lassi, a refreshing yogurt drink.
You can do all this and a lot more with our 1 Day Amritsar tour packages. So, what are you waiting for? Pack your bags and get ready to witness the real side of the city. Below are the top 5 tourist attractions that are worth your time during your 1-day trip to Amritsar:
The Golden Temple is one place in Amritsar you cannot miss at any cost, no matter what. Also known as Sri Harmandir Sahib, the Golden Temple is among the most important pilgrimage sites for Sikhs all around the world that is frequented by millions of people every year. It was built in the 16th century and features fascinating architecture with intricately carved marble walls, which make it look unique from other pilgrimage sites in India.
Inside the temple, there is a sanctum sanctorum, which houses the Adi Granth, the holy scripture of the Sikhs. The Adi Granth is treated with great reverence and is considered to be the living Guru of the Sikhs. Here you can also come across a museum that showcases the history of Sikhism and the temple.
The temple complex is surrounded by a man-made pool, known as the Sarovar, which is considered to be a sacred body of water. It is believed to have healing properties, and visitors are encouraged to take a dip in its waters. The pool is also home to several species of fish, which are considered to be sacred and are never caught or harmed.
Don't miss the langar whether you're visiting the city for a short or long duration. It is basically a free communal kitchen that serves vegetarian food to all visitors, regardless of their religion, caste, or social status. The langar serves over 50,000 people every day and is run by volunteers.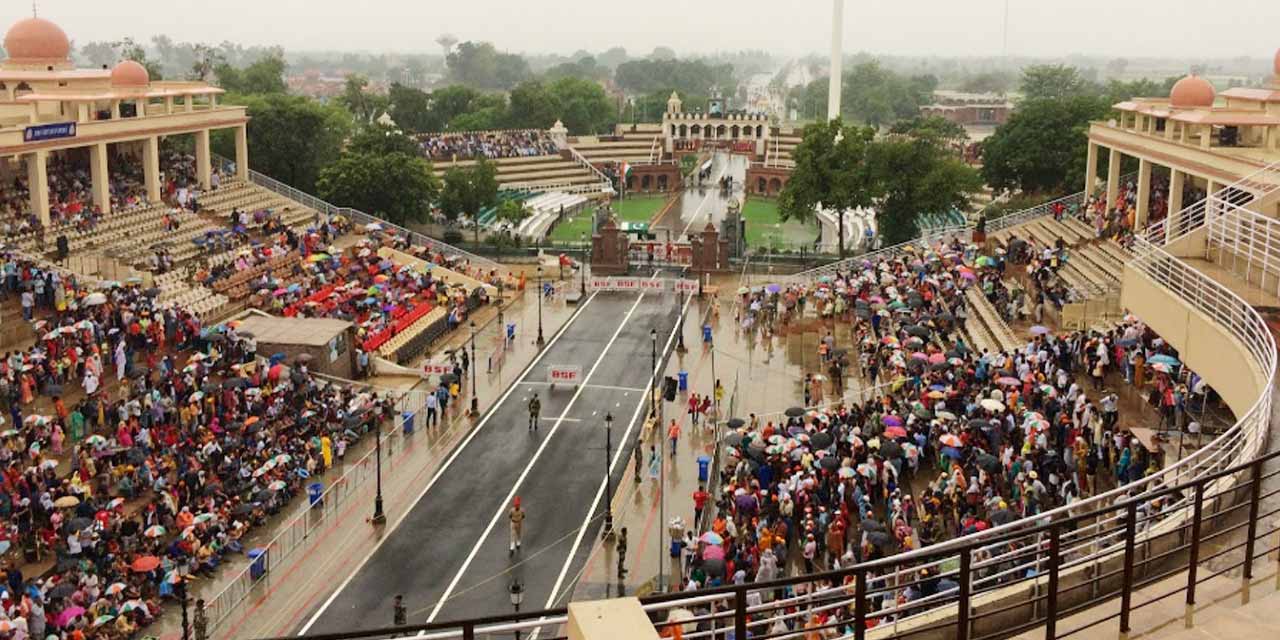 Another place that garners everyone's attention from far and wide is the Wagah Border. It is a border crossing point between India and Pakistan that is famous for its daily closing ceremony, known as the "Beating Retreat Ceremony."
The Beating Retreat Ceremony is a military practice that has been carried out by the Indian and Pakistani border security forces since 1959. It takes place every evening before sunset and involves the lowering of the flags of both countries, a handshake between the border security forces, and a display of military drills and a parade by the soldiers.
Visitors can also visit the border post museum, which is located on the Indian side of the border. The museum showcases various exhibits related to the history of the border, the partition of India, and the wars between India and Pakistan. It is important to note that you are required to carry a valid photo ID proof and go through security checks before entering the border area. Photography and videography are allowed, but there are certain restrictions in place.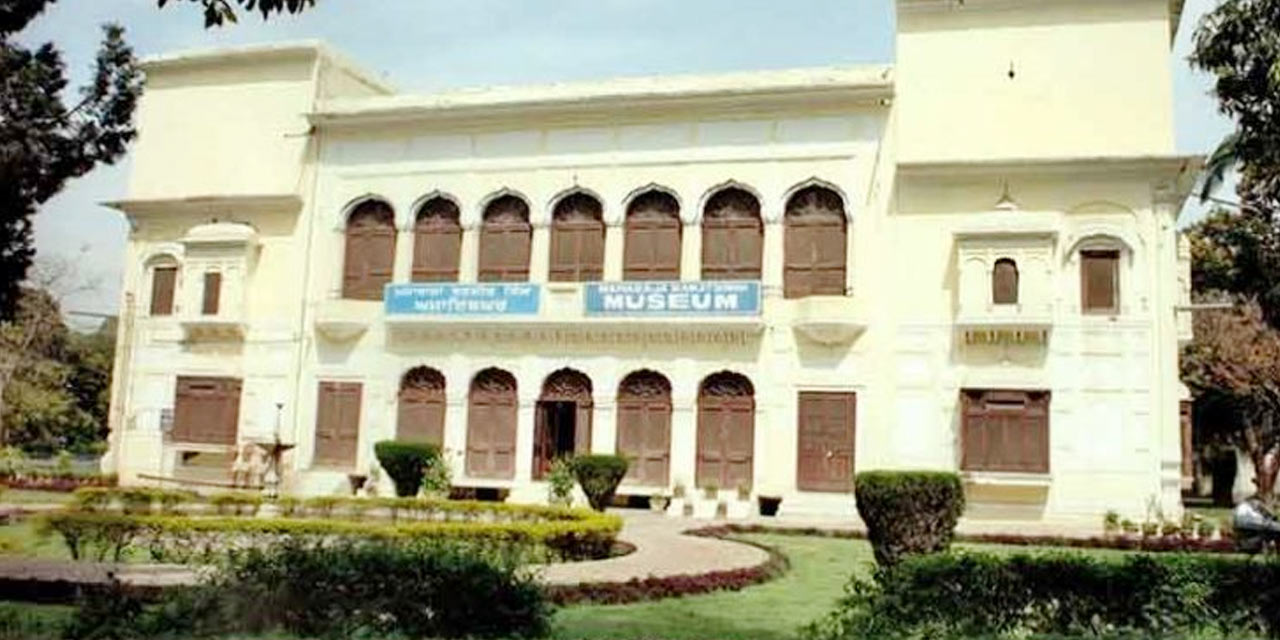 Visit the Maharaja Ranjit Singh Museum in Amritsar to learn about the history and culture of the Sikh Empire and its founder, Maharaja Ranjit Singh. It is a popular tourist spot in Amritsar situated in the famous RamBagh Gardens, which was established by the Lion of Punjab himself.
The museum houses a vast collection of artifacts, weapons, coins, manuscripts, and sculptures related to his life. Here you can also see his displayed jewelry and clothes along with his other personal belongings which include his golden throne, his bed, his wardrobe, and much more.
In addition to all this, there is also a gallery of paintings showcasing the life and times of Maharaja Ranjit Singh, along with portraits of his family members, ministers, and generals. The museum's audio-visual room screens documentaries and visitors can also take a guided tour of the museum to learn more about the exhibits on display.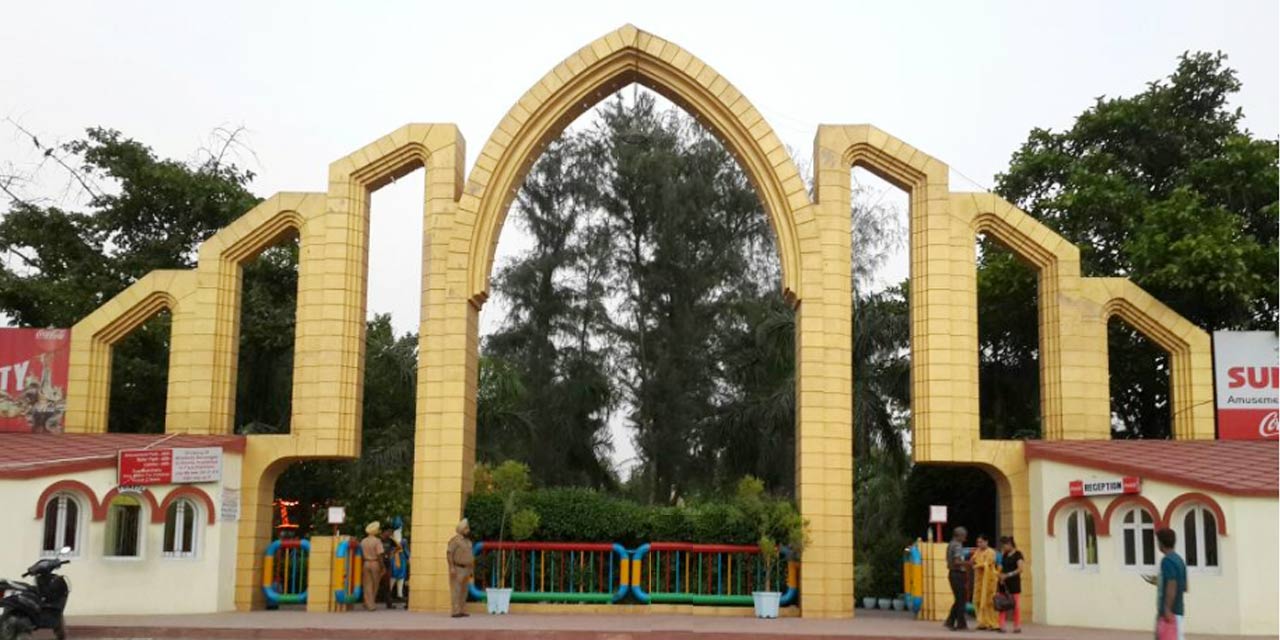 Ideal for both adults and children alike, the Sun City Water Park is a popular amusement park in the heart of the city that promises to fill your day with unlimited fun and enjoyment, away from the harsh heat of the summer months. It covers an area of about 12 acres and features a variety of water rides and attractions for visitors of all ages.
Some of the most popular rides and attractions at Sun City Water Park include Wave Pool, Lazy River, Multi-Lane Slides, Rain Dance, and Kids Pool. In addition to all these recreational activities, this place is also famous for its restaurants and food stalls where you can stop to enjoy a wide variety of snacks, drinks, and meals. Please note that the Sun City Water Park remains open daily from 10:00 AM to 7:00 PM and visitors can purchase the tickets either at its entrance or online through the park's website.
5. Hall Bazaar
Don't miss exploring the Hall Bazaar in Amritsar whether you're here for a 1-day, 2-day, or 3-day visit. It is among the oldest marketplaces in India that provides a home to a diverse range of shops selling everything from traditional Punjabi clothing and accessories to jewelry, electronics, and household items. Visitors can explore the narrow streets of the bazaar and browse through the various shops and stalls, soaking up the local culture and atmosphere.
The striking feature of the Hall Bazaar is the Amritsari Papad Warian shop, which offers traditional Punjabi snacks such as papad and warian. Another popular destination is the Kesar Da Dhaba, a local restaurant that has been serving traditional Punjabi food for over a century.
Other notable attractions in Hall Bazaar include the Gandhi Gate, a historic gateway that marks the entrance to the bazaar, and the Gobindgarh Fort, a 250-year-old fort that now houses a museum and cultural center.
Overall, Hall Bazaar is a must-visit destination for anyone interested in shopping, culture, and history in Amritsar. With its vibrant atmosphere, a diverse range of shops and restaurants, and historic landmarks, the bazaar offers a unique and authentic experience of Punjabi culture and heritage.
---
Take a walk around the above-mentioned places to discover the real essence of the city. If you're interested and have time, you can also explore a lot more about Amritsar to return home with an enriching experience. A few of the sightseeing attractions that deserve your presence are Jallianwala Bagh, Partition Museum, Harike Wetland, Guru Ka Mahal, Gurudwara Chheharta Sahib, Mata Lal Devi Temple, Akal Takht, Gobindgarh Fort, Durgiana Temple, and more.
Have the best time in Amritsar with our all-inclusive Amritsar tour packages. We at Amritsar Tourism, a division of Holidays DNA, present 1 Day Amritsar tour packages for all who wish to enjoy a quick getaway at reasonable prices.
Our team also offers Amritsar Darshan Packages, Amritsar Local Sightseeing Tour Packages, and Amritsar City Tour Packages to address your varied needs. We don't mind customizing the travel package as per your choice. You just need to tell us your prerequisites in advance. Please fill out the Contact Us form to learn more about us.
How to Reach Amritsar?
Due to its great connectivity to the metro cities of India via all modes of transport, the city of Amritsar can be easily accessed by people in their utmost comfort. Choose from the following options to experience hassle-free traveling to this tourist destination in North India.
By Airways: The Sri Guru Ram Dass Jee International Airport is the airport in Amritsar that receives domestic and international flights on an everyday basis. Outside the airport, book a taxi from top car rental companies in Amritsar to commute further to your desired destination.
By Railways: Amritsar Junction Railway Station is a major railway station in North India that operates regular trains from Delhi, Hyderabad, Mumbai, Chandigarh, Kolkata, Ahmedabad, etc., Depending on your holiday budget, you can get your seat reservation done in a passenger train, express train, or intercity.
By Roadways: Lastly, the facility of various private and state-owned buses is also available for your ease. Catch a bus run by the Punjab Government in case you don't mind sitting for long hours. It is a pocket-friendly way to reach Amritsar.