If you wish to visit a tourist destination in North India that offers a perfect blend of religious and cultural attractions with an experience you'll remember forever, then Amritsar is the right place to be. It is the largest urban area in Punjab that impresses people with its rich history and has a kind of vibe that will leave you in absolute awe.
Ideal for tourists of all types, the city of Amritsar is dotted with plenty of historical structures on one side and boasts numerous fine-dining restaurants, hotels, cafes, and shopping markets on the other side.
Here you can also engage yourself in several other interesting things to do in Amritsar to make the most of your time. These include strolling around the must-visit places, hogging the Amritsari food, enjoying the Punjabi hospitality, and whatnot. One can also enjoy the festivals like Lohri and Baishaki to discover the real essence of this city.
To enjoy your visit to the fullest in Amritsar, we recommend you plan your getaway with our Amritsar City Tour Packages. Here we have mentioned the top 6 points of interest that are worthy of your attention:
Among the popular sightseeing places in Amritsar, the Golden Temple or Sri Harmindar Sahib is the most significant tourist attraction that draws a huge influx of visitors every day. It is the holiest shrine in Sikhism that was designed to symbolize the synthesis of Hindu and Islamic architectural styles as a reflection of the inclusive nature of Sikhism.
Constructed by Guru Ram Das, the 4th Sikh Guru, in the 16th century, the main building of the Golden Temple is covered in gold leaf, which gives its distinctive appearance. It also features intricate marble work and elaborate carvings and is certainly a masterpiece of Sikh architecture. Here you can also find a man-made lake called the Amrit Sarovar around this pilgrimage site which is considered to have healing powers.
Please note that the Golden Temple remains open to people of all faiths. Visitors are required to cover their heads and remove their shoes before entering the temple complex as a sign of respect. The temple also provides free meals known as langar to all visitors regardless of their religion or background.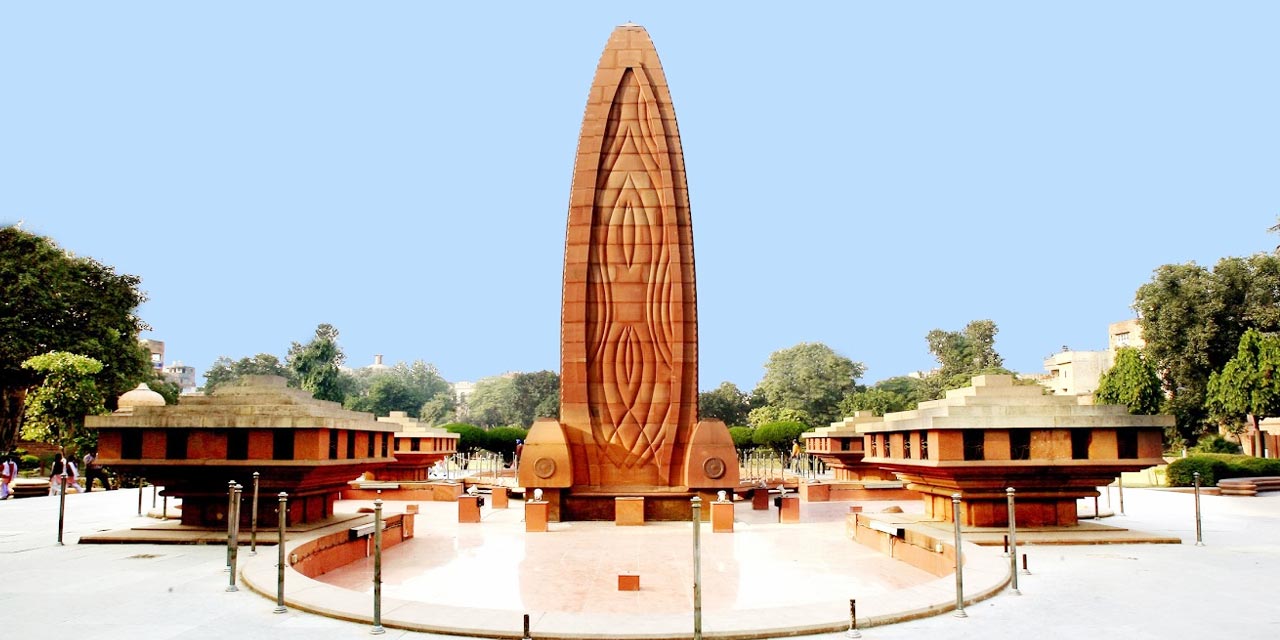 The Jallianwala Bagh is another destination that is frequented by almost everyone on their Amritsar tour, whether for a short or long duration. It is a historically significant site of a tragic incident that occurred on April 13, 1919, when the British Indian Army opened fire on the unarmed crowd who had gathered to protest against the arrest and deportation of two national leaders. The firing continued for about 10 minutes and over 1,000 people were killed or injured in the massacre.
Today, Jallianwala Bagh has been converted into a public park and a national memorial to commemorate the victims of the tragedy. There is also a well in the park which was used by many protesters who jumped in to escape the firing. It has been preserved as a reminder of the horrific incident.
Visitors can visit the site to pay their respects to the victims and learn about the events that took place that fateful day. You can pay heed to the museum that displays historical artifacts related to the event including photographs and newspaper articles from the time. The museum also features a multimedia presentation that provides a detailed account of the events leading up to the tragedy and its aftermath.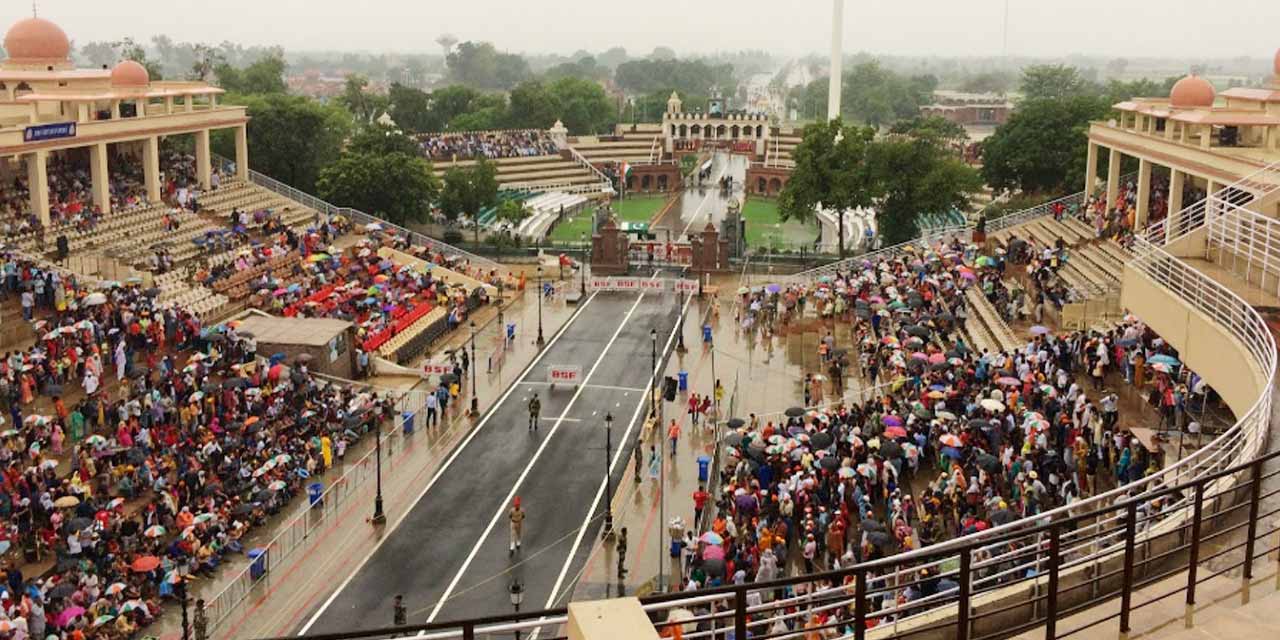 Nearly 28 km away from the heart of the city is the Wagah Border which was established in 1959 after the ceasefire agreement between the two countries, marking the boundary between the Indian state of Punjab and the Pakistani province of Punjab. It is known for its daily flag-lowering ceremony, which is a major tourist attraction.
The border ceremony takes place every evening before sunset and is attended by a large number of people from both India and Pakistan. It starts with the parade of the Indian and Pakistani border guards, who march toward the gate at the border. The guards from both sides wear colorful uniforms and hats and display their skills in synchronized marching.
The ceremony also includes a display of nationalistic fervor, with patriotic songs and slogans being played and shouted from both sides of the border. The entire ceremony is a sight to behold, with the energy and enthusiasm of the people on both sides of the border creating an unforgettable experience for visitors.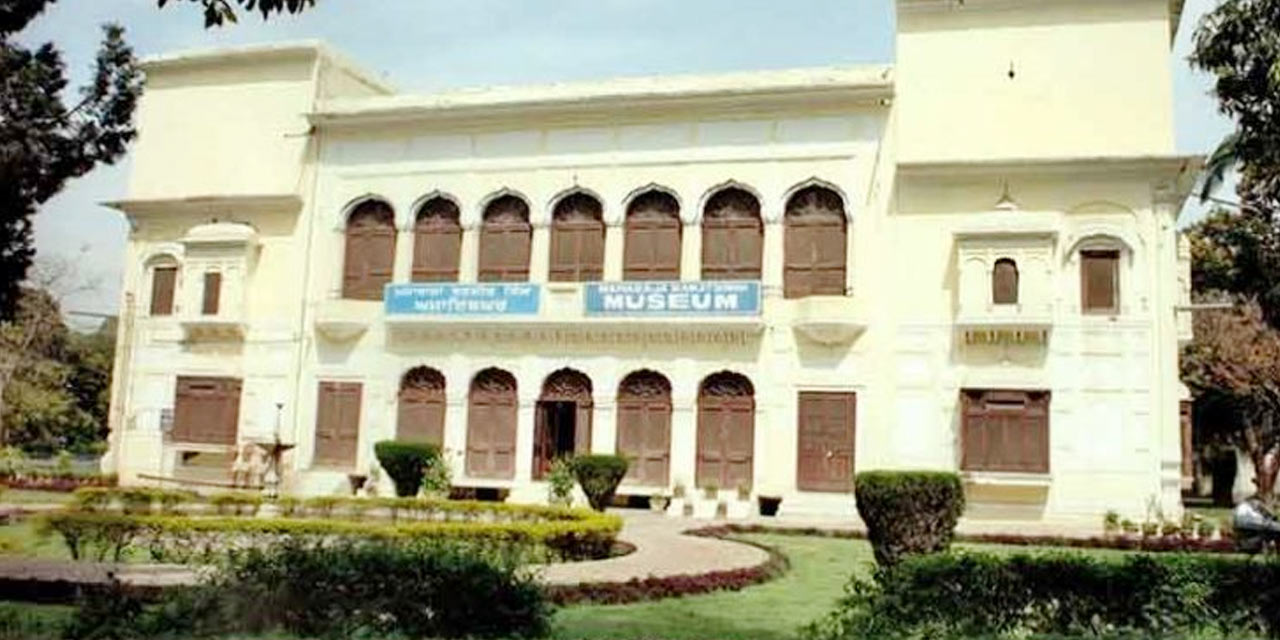 The next place that is worth exploring with our Amritsar City Tour Packages is the Maharaja Ranjit Singh Museum. It is a historical museum dedicated to the life and legacy of Maharaja Ranjit Singh, who was the founder of the Sikh Empire and ruled the region during the early 19th century.
The Maharaja Ranjit Singh Museum houses a large collection of artifacts, weapons, paintings, and other items related to the life and times of Maharaja Ranjit Singh. It also includes a vast array of items such as manuscripts, coins, paintings, and sculptures, among others.
You can see his personal belongings such as his weapons, clothes, and jewelry displayed in the museum. Other interesting things to enjoy at Maharaja Ranjit Singh Museum are the Maharaja's Bedroom, the reception room, and the durbar hall where he used to hold court. All-in-all, it won't be wrong to say that the museum provides a glimpse into the rich heritage of Punjab and the unique blend of cultures that make it such a fascinating place to explore.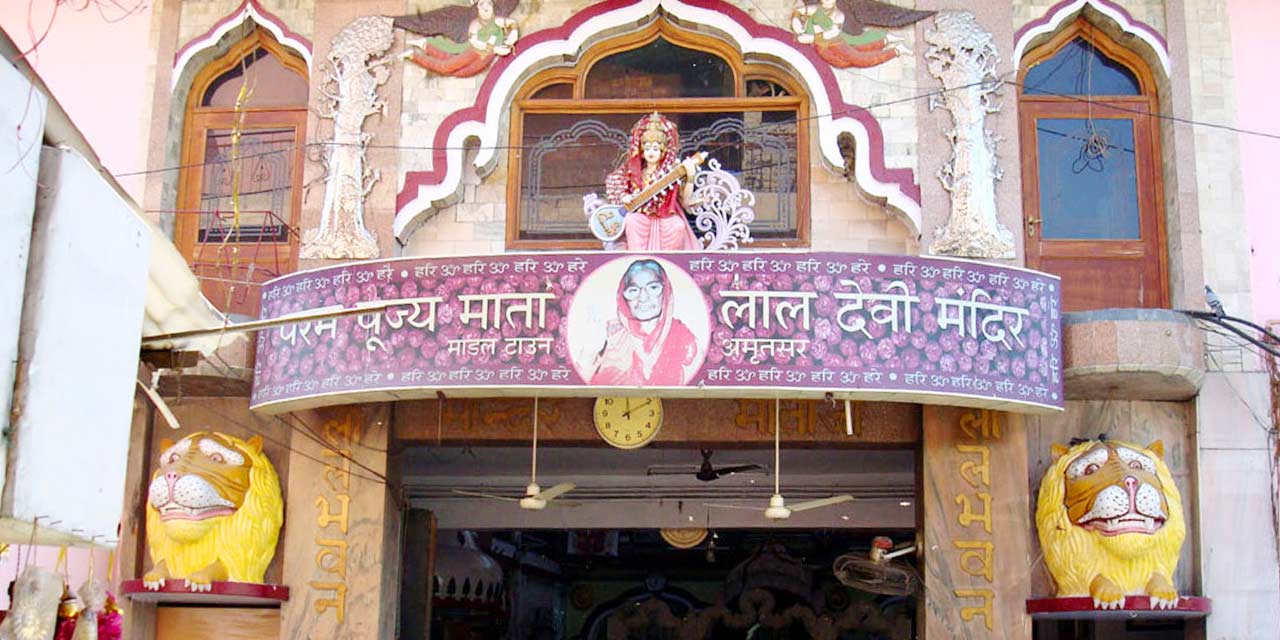 Dedicated to the female saint Lal Devi, the Mata Lal Devi Temple is a magnificent Hindu temple that provides a unique and immersive experience to people looking to connect with their spiritual selves. It is a must-visit destination for anyone interested in Hindu mythology and culture and has a kind of ambiance that makes you forget everything about the hustle-bustle of city life.
Also referred to as the Sheesh Mahal of Amritsar, the Mata Lal Devi Temple features colorful architecture with its entrance decorated with beautiful frescoes and murals. As you walk inside its complex, you'll notice many artifacts, paintings, statues, and idols that represent the story of the presiding deity. Here you can also find a man-made cave that takes you directly to the Goddess's shrine through crawling.
It is believed that Mata Lal Devi blesses all the women who are unable to bear a child and this is the major reason why this temple receives a large number of female devotees every year. Entry to Mata Lal Devi Temple is free for everyone and one can explore its surroundings at any time between 5:00 AM to 11:00 PM on all days.
Shopping
You cannot return home from your Amritsar tour without spending a few bucks on shopping! A paradise for shoppers, the city offers numerous shopping opportunities for people to buy something of their interest on their trip.
Visit the Hall Bazaar to buy traditional Punjabi items like Phulkari Jutties, Dupattas, and Patiala Salwar Suits. It is one of the oldest markets in Amritsar and has something for everyone's interest. The Katra Jaimal Singh Bazaar is good for bridal wear and jewelry, the Lawrence Road is known for its western wear, footwear, and accessories, and the Guru Bazaar delights people with Punjabi sweets, pickles, and papads.
In addition to all this, there is also an Alpha One Mall for all those who are seeking to experience the best of retail therapy in a modern shopping mall. The Alpha One Mall has national and international brands with a food court where you can hog on authentic Amritsari delicacies before or after shopping.
Whether you wish to visit Amritsar to look back into the enriching past or soak in its present vibes, you will surely return home with a bucket full of memories. So, what are you waiting for? Pack your bags and head to this city to have the best time of your life.
---
If time permits, you can extend your getaway to a few more days to cover the other tourist attractions that this place offers to its visitors. Get in touch with our team of experts for any help!
At Amritsar Tourism, a division of Holidays DNA, we offer a wide range of Amritsar tour packages to cater to the varied needs of our diverse clientele. Our all-inclusive packages can also be altered as per your choice. You can also explore our Amritsar Local Sightseeing Tour Packages, Amritsar Darshan Packages, and 1 Day Amritsar Tour Packages to see what suits you the best. Please fill out the Contact Us form to learn more about our services.
How to Reach Amritsar?
As a prominent tourist destination in North India, Amritsar offers several modes of transportation for people to reach Amritsar in their utmost comfort. Depending on your holiday budget and style of travel, you can choose the one that suits you the most.
Fly to Sri Guru Ram Das Jee International Airport for a hassle-free experience. This airport is well-connected to the metro cities in India and also to some overseas countries like London, Dubai, and Birmingham through many flights. Outside the airport, take a taxi from the list of top car rental companies in Amritsar to commute further within the city.
Next, the Amritsar Junction is a major railway station that has several trains from Mumbai, Delhi, Chennai, and Kolkata to Amritsar on an everyday basis. You can also catch the Shatabdi Express, which is a fast train from Delhi to Amritsar and vice-versa.
The city of Amritsar can also be accessed by road. Choose to travel in a private or a state-owned bus run by the Punjab Government or simply self-drive your car to get down to Amritsar at your convenience. The distance from Delhi to Amritsar is around 450 km and takes 7-8 hours by car.